HAPPY SUNDAY!
It's the start of 2 things: a brand new week and a brand new blog! And I'm so excited! So let's get right to it…
Do you ever look into your closet and think, I have NOTHING to wear today! Yet you still find yourself at bed bath & beyond having to buy another box full of new clothes hangers?
Yup, I've been there, about a million times. Okay I'm obviously over-exaggerating, but you know what I mean! I'd have an exploding closet and still think I had nothing to wear.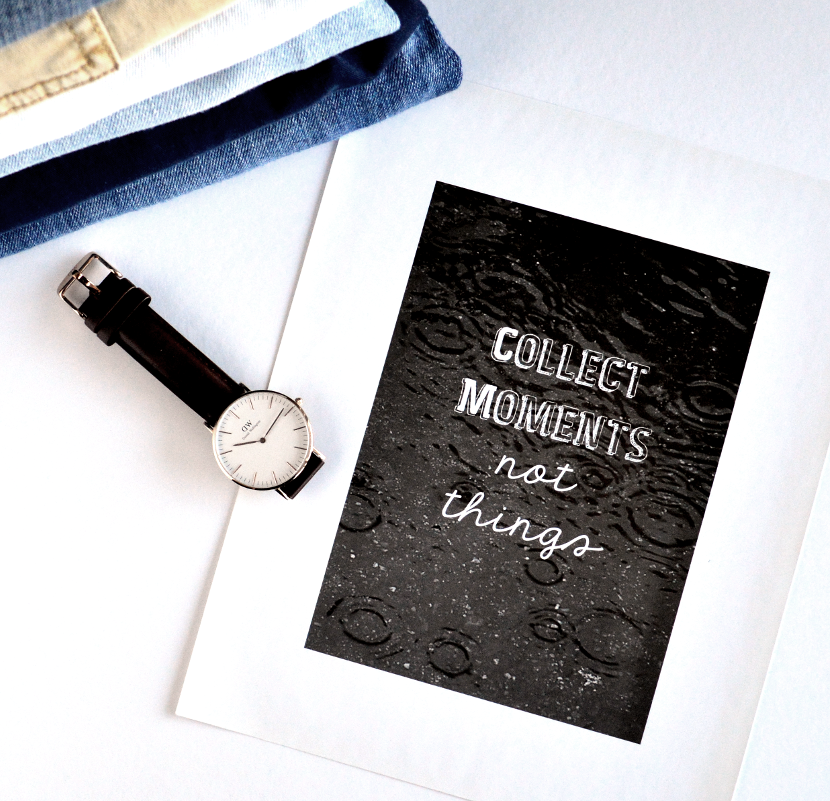 The little message up there is framed and sitting in plain sight on my living room shelf, as a little reminder to myself (this one's from Winners, but check out Etsy for a great selection). It's a reminder of that feeling I get when I first purchase something, and I'm full of overwhelming excitement. Then that very same feeling is gone the next day, almost like it didn't even happen. Super short-lived. Temporary.
It's a reminder to really put into perspective what's important… things that are truly good for the soul, like travelling, spending time with our loved ones, and finding inspiration in all areas of life. A reminder of how to be mindful when spending money, and spending time.
My biggest inspiration to incorporate simple living all started just a little over a year ago, during my first real move into adulthood when I bought and moved into my own condo.  The lack of interest I had in moving every single one of my belongings over, and the fact that even after an entire year, a good chunk of my wardrobe was still sitting in my childhood closet, basically untouched and unworn for so many months – most of which, by the way, were probably purchased within the last 5 years – really showed how much of my time, effort, and money went into things that were just so easily forgotten.
Owning less is better than organizing more.

– Joshua Becker
At the end of the day, this was all just STUFF. It all had no real meaning or impact on the overall potential and success of my well-being.
It was then that I realized how it really was possible to live a meaningful life with less; to pursue long-term gratitude over temporary happiness.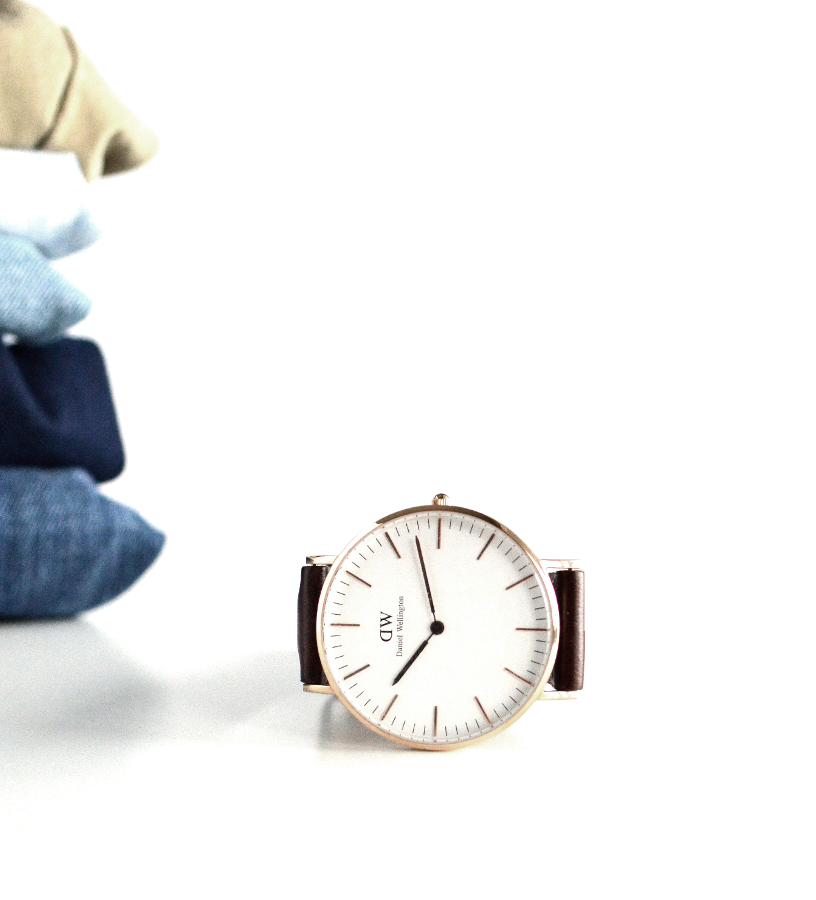 Don't get me wrong, I can't quite maintain a "minimalist" lifestyle, so I try and steer away from that word. I'll still splurge here and there. I'll still shop for material items and have a nice dine-out meal every now and then. But to experience the enjoyment of owning and organizing less – that's my ultimate goal.
Less clutter and stress = more energy and time.
A couple of simple changes I've made in the last year related to owning & organizing less and mindful spending, include:
1. Buy, then donate
For every piece of new clothing I purchase, I try and donate a piece out of my closet. That way my closet isn't necessarily growing in quantity but rather, in quality. It also helps deter my spending a bit if there's nothing that I want to get rid of yet. And even with such little effort, you're helping a great cause!
2. Buy at discounted prices
Before you buy, try and scope out deals! When I first moved into my place, I discovered a super handy app called Flipp. It basically holds all different flyers and coupon clippings around your area, all in one place. Put what you need on your list, click on it, and out pops several different flyer listings/coupons from different drugstores. This app makes it so easy to find the cheapest advertised prices out there.
For material items, if I'm dying to buy something at regular price, I'll try and wait a week before actually getting it, after I've given it some thought (or I just can't stop thinking about it). You'll be surprised at how many things you don't actually feel you need after you've had some time to think about it. And if after a week it's gone, it just wasn't meant to be!
---
Simple concepts; huge impact. Feel free to share your thoughts, ideas, and suggestions, anytime! See ya next time 🙂