Black on black on black—easily one of my favourite looks! A lot of the times my style is quite monochromatic and minimal. I can easily put together a few items of the same color and be pretty satisfied with how I look.
At the same time, while putting together just a few black wardrobe items, the look can become mundane and boring. And we all know I'm really not into a boring wardrobe. Or as some of my girlfriends would say, a #basic wardrobe. Not that there's anything wrong with that! But my love for fashion has made me a bit more adventurous in this department. 
So, to create a striking all black outfit using just a few pieces, it's really all in the pretty little details!
1. Corset Tshirt Dress: I love tshirt dresses a little too much, as they effortlessly drape over my frame and are just so easy to wear. To amp up a plain ol' black tshirt dress, find one with embroidery detail or other attachments (like a "corset"). It's comfort and edge all in one! This particular one is sold out, but other brands are coming out with a version of their own. I'm really loving this one where it laces up on each side of the dress.
2. Long Distressed Denim Jacket: I showcased this jacket in my very first style post (*cringe*), and I really didn't do it any justice in those pictures, so here it is again! A fab find from Zara, and it pairs so well with a mini black dress. Its distressed details make it anything but ordinary. Zara has restocked it for the Fall, so go get it NOW.
3. Muted Accessories: The strings and distresses (and whatever other details there may be) create enough of an eye-catching look, so refrain from going overboard with statement jewelry. Here I've opted for subtle black/silver accessories, to create a softer look. A lot of the times less is more, allowing your statement ensemble pieces to stand out.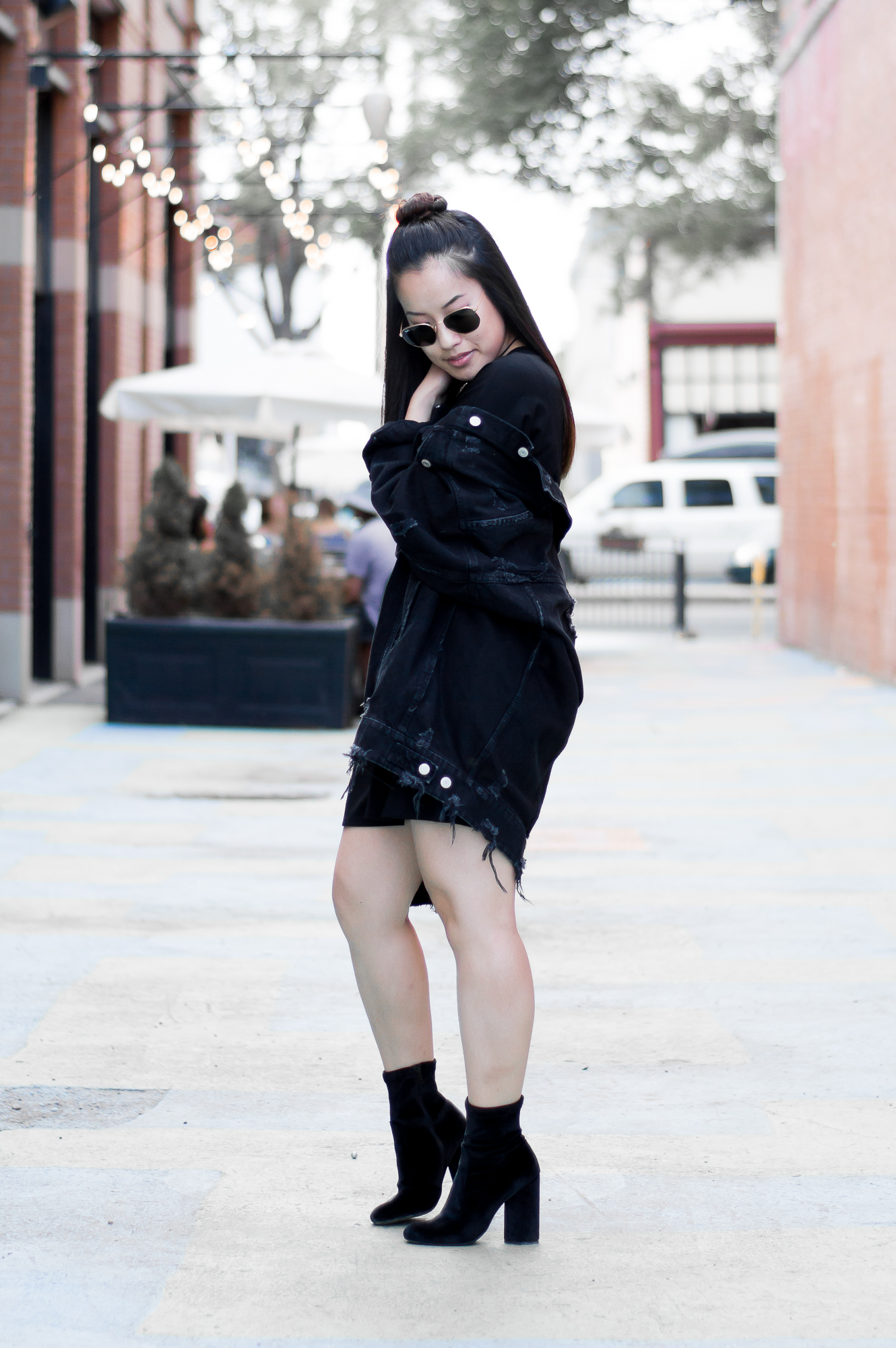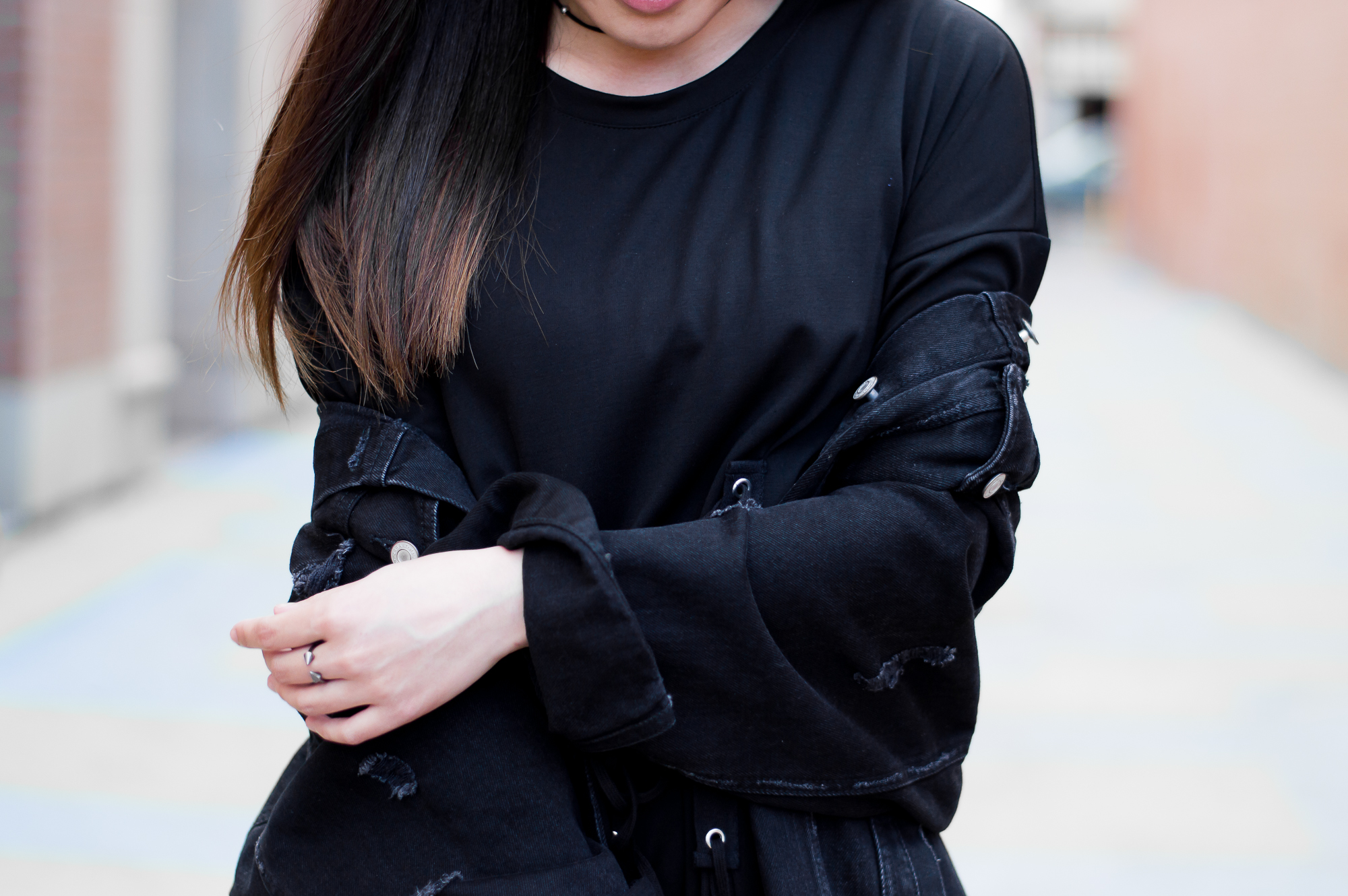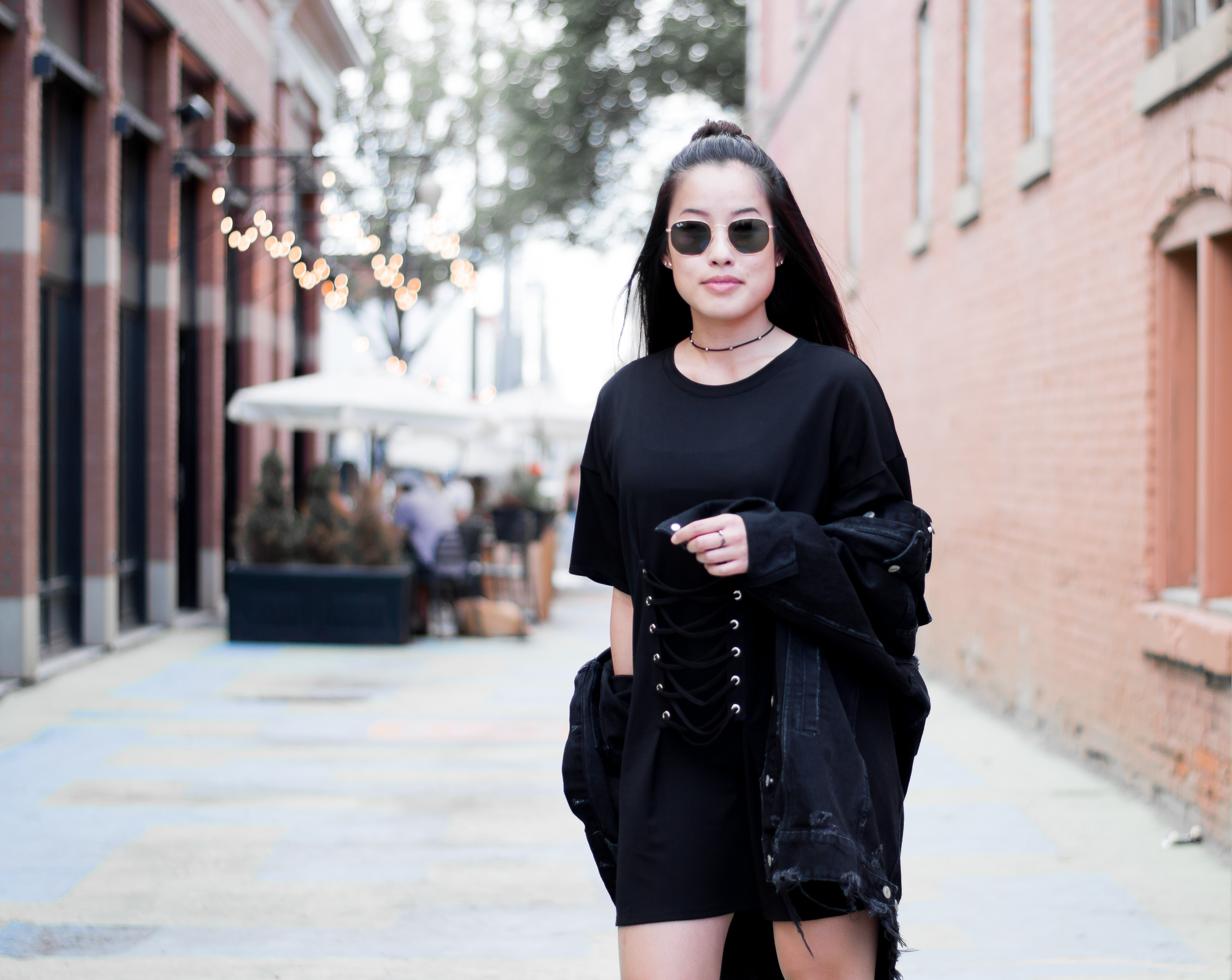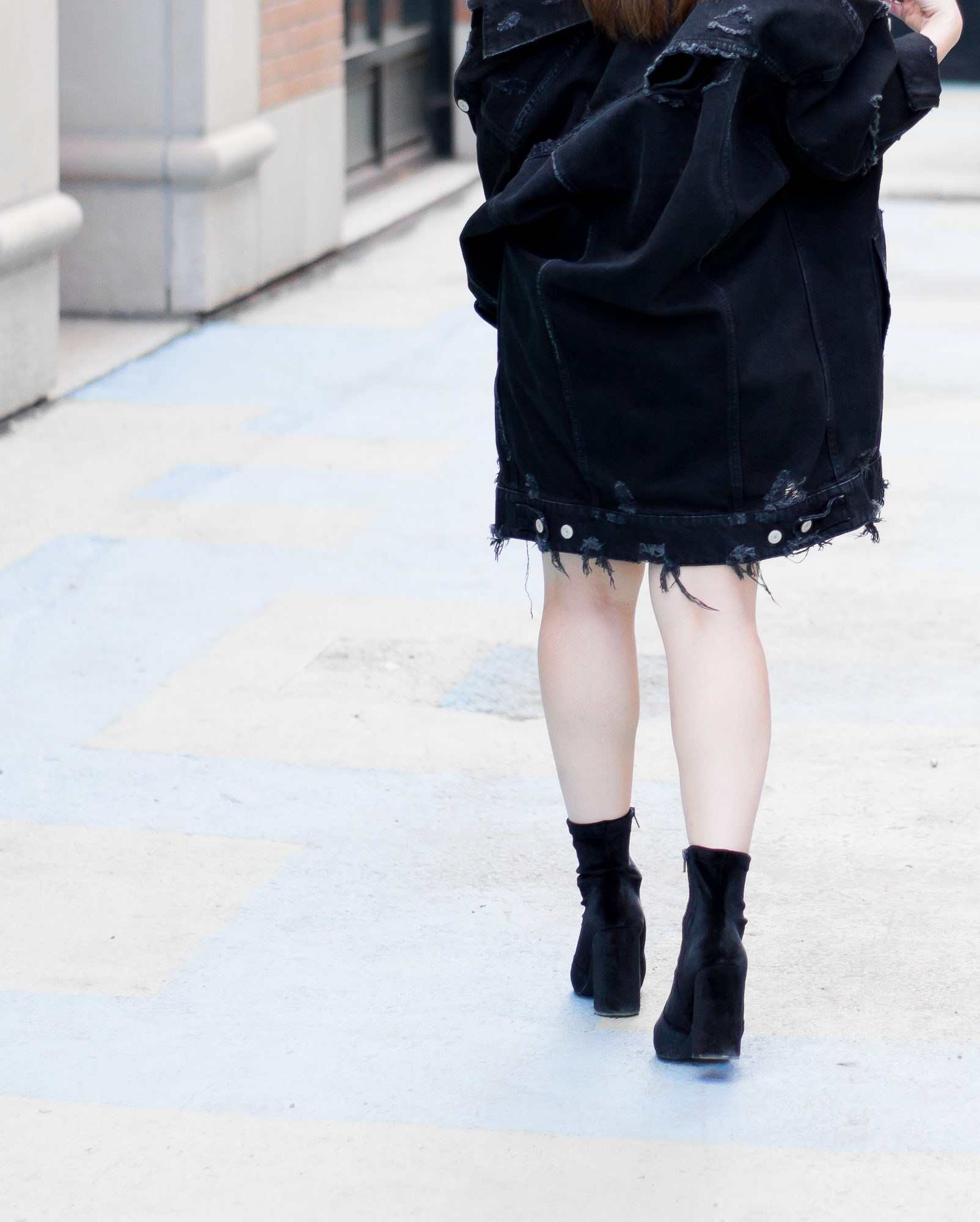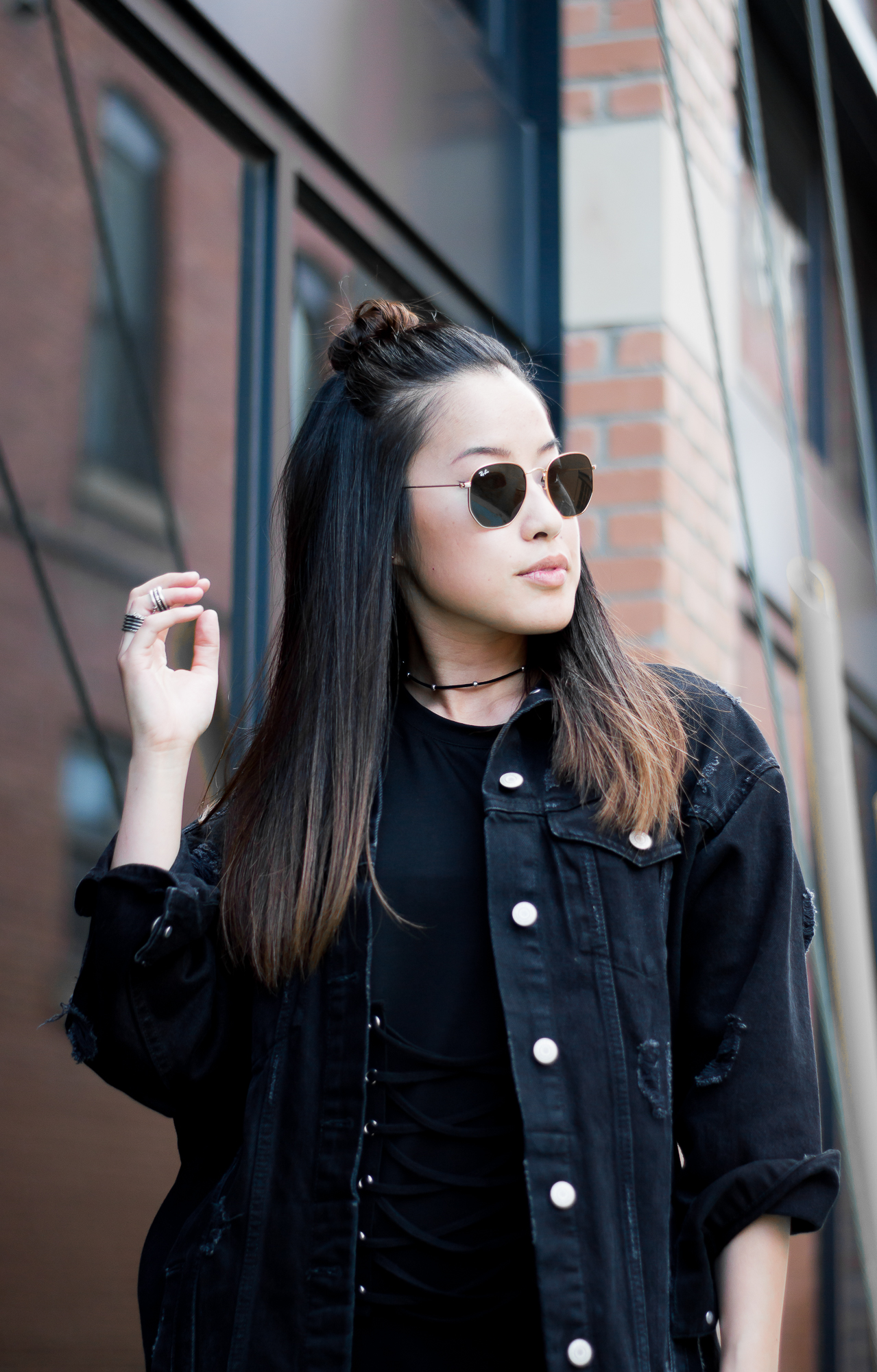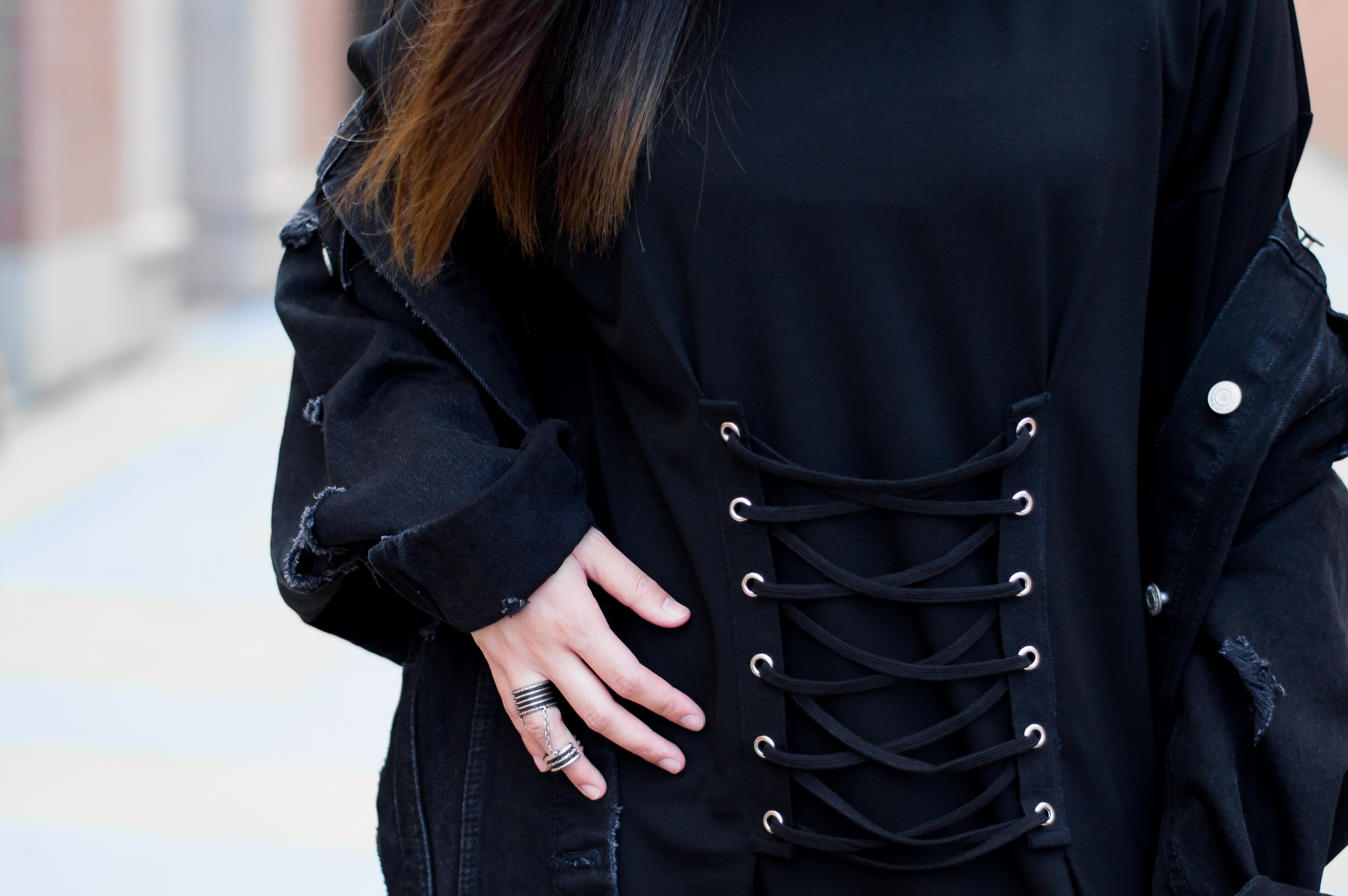 ---
SHOP THE LOOK
---